Tips to Know the Perfect Wall Paint Shades for Your Home
The ongoing pandemic situation makes us confined in our homes. We all are compelled to stay at home around the day. Working from home and school from home has become an integral part of our life.
This increases stress and depression to a large extent. We have to struggle a lot to overcome the stress. You will be glad to know that you can reduce your stress to a great extent simply by painting your rooms with the correct shades. Colours have a direct impact on our bodies as well as our minds. Using the right shades of colours in your room helps you to relax. Professional painting contractors can help you choose the right shades and also explain the impact of the same on your mood.
Wall Paint Shades Join hands with PaintMyWalls to lower painting labour costs to a great apart from decorating your walls to alleviate your mood.
Few Different Wall Paint Shades
1. Blue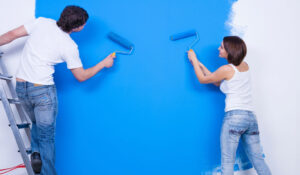 To calm the busy mind, blue is a popular choice. Blue is considered a soothing colour. Clear blue sky or crystal clear blue ocean can relax your nerve and help you to discover your real self. This encourages people to decorate their room especially the bedroom with different shades of blue as it can help you to calm your nerves. Neutral tones of blue as well as the lighter shades of this colour are ideal to serve your purpose. wall paint shades If you are looking for a shade that will energize you to perform your job role perfectly from home, consider choosing from the deeper shades that stimulate your brain.
2. Pink
To add calmness and an element of peace to your room, pink is undoubtedly a great choice. wall paint shades Choosing the perfect shades of pink for your walls unwind your nerve a lot.
Professionals of wall painting services in Bangalore always suggest you choose from some soft and light shades of pink as the deeper versions come with a large amount of red in them and pink can leave you overstimulated.
3. Green
To set the tone of tranquility and inner peace nothing can work better than various shades of green. Painting your walls using any shades of green create a soothing ambience in your interior. Wall paint shades Being the colour of nature, it makes you relax from the mount up stress.
Even though experts of interior painting service in Bangalore prefer lighter shades of green to decorate your interiors; you can choose anything from lighter or brighter versions according to your choice as both are ideal to chill out.
4. Yellow
Consider painting your walls with pastel yellow which would give you the feel of being bathed in the sunrays. This works to relax your mind especially when you are restrained inside four walls for a long time. A light yellow shade is also perfect for a small room as it creates as it makes the room appears bigger. Wall paint shades Painters of exterior painting service in Bangalore encourage customers to cover the outer surface of their homes with this colour for its natural brightness.
5. White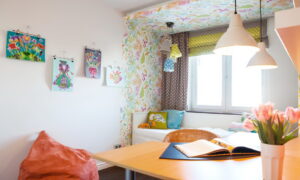 White is another popular colour shade that people prefer to paint their walls with when it comes to relaxing their minds. Interestingly former a bit of change in the shades of white can make a drastic change in your interior as well as in your mood. wall paint shades A creamy version of white or off-white is the ideal choice to chill out your mind. It is evident that using the brightest version of white leaves you stressed instead of making you relieved. Painting with a dull white is not a wise choice as it lowers your self-esteem as well as makes the room appear shabby.
6. Grey
The colour grey is usually enlisted in the list of dull and boring colours because of its presence in the clouds that covered the sky in the monsoon and make us melancholic. Interestingly, you will be surprised to know that using the perfect shade of grey is quite relaxing and calming.
You just need to be a bit selective in choosing the perfect shade of this neutral colour from the colour palette to enjoy the desired benefit. Grey is perfect for any room in your house. You can choose anything from the above list when planning to "paint my home" to enjoy a stress-free life. Consult
PaintMyWalls team excels both in interior and exterior home painting in Bangalore to get the perfect shade for your rooms. wall paint shades They can set the right tone for your room by playing with colours.