"Don't mitigate the effect that paint may have on your residence."
One of the essential elements of design is house painting. A home becomes a beautiful residence when the painting is done seamlessly on both the interior and exterior of the building. However, many homeowners and renters usually feel overwhelmed and anxious about the entire procedure, starting with choosing room painters for the house who can be trusted with the duty of making high-quality material purchases. Bangalore residents are lucky since the PaintMyWalls platform has made it easier to book painting services in Bangalore with top-tier industry experts so that their houses can be painted without hassle.
Why is it Important to Hire the Best Painting Contractors in Bangalore while getting your House Painted?
Your rental agreement stipulates that you must hire interior painters if you are a tenant moving into a residence in Bangalore. Any of these circumstances require you to hire home painters in Bangalore. Booking the companies that provide the best painting services in Bangalore to paint your house is only the beginning of the painting.
Home painting services entail many steps, including assessing the amount of paint and labour needed, buying and organizing the paint and other supplies, scheduling the painting session in phases, and so on. Professionals who are best at their work can make the painting experience very easy. Hence it is important to hire the best contractors to paint your home.
How much does Painting Cost in Bangalore?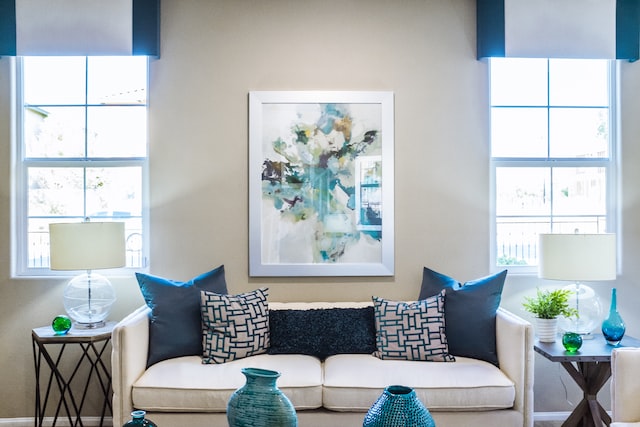 You might make significant financial savings if careful when evaluating the cost of your house painting services. Any experienced painting contractor in Bangalore who is also an authority in their field will ensure that the home painting job is done fast while using your money effectively. Using precise measuring equipment to determine the area that has to be painted would be the best approach to determining the cost of painting.
However, most painting contractors would depend on estimates based on previous work they had done on projects of a comparable scale. This method's accuracy cannot be verified. Painting contractors may choose dishonest tactics for their gain, such as increasing floor space to raise the price of the painting job. In such cases, you will be allowed to speak with many contractors, compare their offers, and select the one that seems the most reasonable. You can also contact PaintMyWalls to get the best deals on painting services in Bangalore at the most affordable prices.
Why should you choose PaintMyWalls for the Finest Painting Service?
Dedicated Project Manager: When you choose PaintMyWalls as your painting partner for home painting service in Bangalore, you receive a dedicated painting manager who handles everything from budgeting to material purchases to ensure the outside and interior painting happen without a hitch.
Two-year Warranty: Don't worry about how to find a competent painter if you're worried about it! We can ensure that Bangalore-based home painting contractors provide the highest quality of work. Even better, PaintMyWalls provides a two-year satisfaction guarantee for its interior and exterior painting services in Bangalore!
Free Colour Consultation: If you decide to work with PaintMyWalls for painting services in Bangalore, you may chat with a professional about what colour scheme will work best for your house. Additionally, you might use free design choices for your walls, like textured walls or stencil patterns.
Laser Measurement: An experienced professional painting contractor will visit your home and accurately estimate the painting required when you book painting services in Bangalore from PaintMyWalls. The survey and measurements are taken using state-of-the-art laser tech-based measuring tools. The pinpoint accuracy in area measurements means that the estimates for the paint required would be scientifically valid.
Bangalore is one of India's busiest cities, so nobody has enough time for anything. Professional home painting services in Bangalore are easy to get. The office spaces and residential structures that have sprung up around the city are elegantly designed and of the highest quality. Their distinctive designs give buildings, offices, flats, and homes their enchantment. PaintMyWalls contributes to one such hassle-free painting service that ensures customized interior and exterior painting at your ease. Now, the best painting services in Bangalore are just a click away.