Diwali is the festival of lights and joy that unites families. It is the most celebrated Indian festival across the nation. Diwali is also about sparkling cleanliness and beautifully decorated homes.
In Hinduism, it is said that only clean and spotless homes will get the blessings of Goddess Lakshmi. This can be done by getting a home painting in Diwali. A wonderful method to exhibit love and affection is to welcome guests on this special day, which symbolises the festival's celebration of good triumphing over evil.
One of the major purposes of the celebration is to observe the triumph of righteousness over sin, which is done by cleaning and adorning the homes with lights. Painting or whitewashing a property changes the vibe of the entire home.
During Diwali, every wall should be sparkling and dust-free when you plan to illuminate every nook and cranny of your home with the best painting services in Bangalore. Thus, this magnificent event provides the ideal chance to redecorate your homes by adding new colours and décor elements.
What is the Importance of Home Painting in Diwali?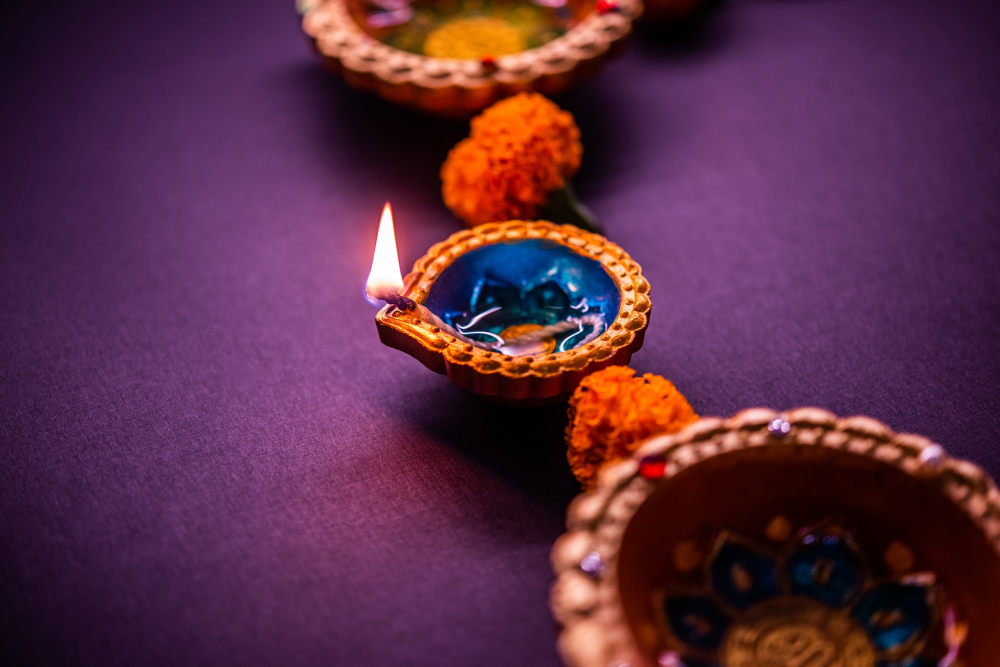 The time around Diwali is ideal for cleaning up grime and dust. Additionally, it allows you to thoroughly examine every inch of your house, get rid of any germs or fungi, and find out if there are any bug infestations. The home requires a full cleaning at least twice yearly. It can be best done if you hire professionals for home painting services. Given that painting homes make them festive-ready, the significance of home painting in Diwali cannot be overstated.
Steps for Home Painting in Diwali
Finding the ideal colours and applying them to your walls may be tricky at the last minute. Being able to paint your home is more challenging in a city like Bangalore, where most residents are occupied and unable to spare the time to do so. Still, Bangaloreans may unwind now that they have PaintMyWalls as their painting partner! Below is a step-by-step guide to getting a home painting in Diwali.
1. Entire Home Inspection
To determine the amount of cleaning required, conduct a thorough examination of the property. With this, you might find some issues with walls. After unexpected rains in Bangalore, it's usual to find cracked or patchy walls. Also susceptible to mould growth are restrooms and kitchens.
Typically, Diwali comes after the rainy season. Winter is just starting, so the weather is perfect for home painting services. However, you might not need to paint your entire house. You can forget painting your home if it was recently built or if the walls are in good condition and instead have a thorough cleaning done.
However, you would want to paint your living room differently or get wall décor for Diwali to make the space feel more festive. PaintMyWalls colour specialists can help you choose the ideal stencils and textures.
2. For Premium Hues, Consult Colour Experts
The colours of your home can entirely determine the mood and décor of your home. The most crucial aspect of interior home painting in Diwali, or any time for that matter, is colour, and there have been numerous recent trends that can make your house radiate a festive vibe.
Get the ideal colours for your homes by utilising the knowledge of colour consultants. When applied correctly, any colour can be considered festive, whether green, blue, red, or purple. Numerous variables, including the amount of light in the room and the size of the house, affect the colour scheme.
Home furnishings, drapes, and floor tiles can all significantly alter the atmosphere. The PaintMyWalls colour consultant will provide you with the greatest recommendations and practical solutions.
3. Remember to Prepare Your Walls
Don't rush the process of getting a home painting on Diwali. There would be time constraints, but the walls must be properly prepared before starting the wall painting procedure. This is necessary to ensure that your walls stay smooth and attractive for the upcoming year.
Walls with holes and cracks need to be repaired. If the paint comes off the walls, it must be scraped off. Walls must have the proper primer and putty used if you want them to last a long time. Additionally, pay attention to selecting the appropriate foundation type based on the paint finish you intend to use.
Diwali, the festival of lights, is the ideal time of the year to give your home a brand-new look with stunning wall paints. You can choose from a wide range of wall colours with hassle-free services from PaintMyWalls to discover one that matches your style and décor.
If picking the best colours with last-minute planning for a home painting in Diwali seems difficult, don't worry; you can get the painting of your dreams with the assistance of a professional team from PaintMyWalls and get assured one-day project delivery at no additional cost.
A very Happy Diwali to you! Stay strong and colourful!